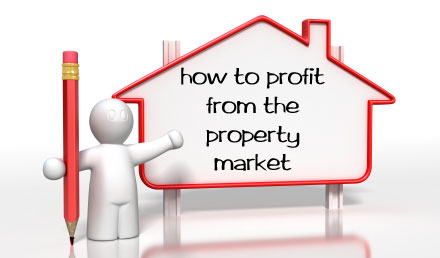 Exclusive or pure investors buy property for the exclusive purpose of earning a profit on them; they do not utilise the estate personally. The properties in question can be residential (flats, bungalows, row houses, duplexes, etc.), commercial properties (offices, factory sheds, etc.), retail (e.g. mall space) and non-developed or partially developed land.
Pure investors have a better chance of making a profit in their dealings simply because their options are wider. There is also no immediacy or urgency involved, since the basic objective is profit. Since they do not intend to occupy the premises themselves, they can rent out the property until the time when they intend to sell it off at appreciated rates.

Investors of this kind should keep certain guidelines in mind:
• Location is everything. Even if rates are steeper in a preferred area, go for it. It will pay rich dividends in the final analysis.
• It is always more profitable to invest in properties under construction or still in the planning stage. By the date of actual completion, rates will tend to get higher.
• If one chooses to invest in residential real estate, the first preference should be towards flats that are located on the first floor. They should offer a good view and ventilation and, ideally, the use of a swimming pool, clubhouse and other trendy facilities. They should also be backed by adequate parking facilities. Most buyers do not make compromises on this last factor, even if they give consideration to the others.
• Choose to invest in properties by reputable developers. The very name of a famous builder makes a definite difference on the bottom-line of the sales deed.
Here is a quick note on ready for possession properties. Certain dynamics of the property market remain constant, so a profit is still possible. However, a 'readymade' property bought for the purpose of investment will have to be given sufficient time to appreciate in value. Also, certain modifications specific to a potential customer's needs may have to be made. The cost that this involves would have to be adjusted in the final amount.
Finally, if you are new at property investment and are utilising a housing/investment loan in order to invest in property, ensure that the ratio of self-finance-to-loan amount is conducive to a future profit. Also, double-check all legal documents.
Property investment is not a game of blind man's bluff. Fortunes can be lost for many reasons, including spurious or incomplete documentation, faulty judgment and dealing with fly-by-night developers. There are a number of bases that need to be covered to reduce the risk factor.