Basic Real Estate Guidelines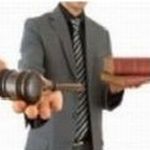 Definition and Meaning : Area of land below the ground and space in the air and any constructions on it. Real estate means buying or selling of plots and flats. Real estate business consists buyer, seller, brokers, sellers, agents etc., ( Here parties like buyers, sellers, agents may be individuals, firms, companies).

Basics of Real Estate : Let us learn some real estate basics like property types, agents, title, brokers, trends etc.

Rights and Possession : Real estate ownership may be in many ways. Sometimes we may find some body will have rights to use it without having ownerships. In this cases real estate people must thoroughly understand and advise their buyers and sellers the facts of the property.

Lease Purchase (Rent buy) : The land lord (owner) and tenant (occupant) enter into agreement saying that the tenant will purchase the property (home) which he/she occupied for rent. The terms and conditions of the agreement may change with or without changing the original agreement. The sales transaction may takes place at agreed price which parties agreed at the time of original agreement or may takes place at appraised value. That means property may negotiable or not at the time of sales transaction taken place. In this transaction normally the seller/land lord asks for non refundable amount at the time of agreement. Lease purchase is good for both buyer and seller.

Commercial Property : A property is intended to use for profit business. For instance Restaurants, Servive stations, shops, shopping malls, offices etc., We can̢۪t say this property as residential or Industrial property. These properties may be purchase for outright or given for lease through brokers.

Residential Property : Townships, apartments, individual houses, condominiums / Co-ops are known as residential property.

Vacant Land : A part/bit or land is without structure, development, building on its surface is known as Vacant land. In other words a land or property not currently being used (A raw land).

Buyer : In real estate terminology buyer means a person who is paying money to seller of the property which is selling.
Seller : A person who got title and sold real property and receives money.

Broker/Agent : In real business Broker or agent both are mediators in sale / purchase transactions. The brings both seller and buyer together and involves close the transaction. Though the both words looks very similar if you look into deep you will find significant difference between broker and agent and their activities.

a) Meaning : An agent works for broker. Broker is the owner/boss of the real estate company. The broker works under guidance of agent. Very rarely the broker involves directly in the real transactions.
b) Misunderstanding : Many of us thinks that broker is better that agent. Usually a broker is real estate company owner or manager does have less knowledge on transactions. So some times he may not be a better agent. But agent got better understanding on transactions.
c) Duties : A real estate agent works on behalf of broker. The broker gets done transactions through agent.
d) Requirements : An agent must have knowledge of business management. The brokers must acquire knowledge of real estate ethics and law.
e) An agent receive money from broker. The Broker receives money from parties involved in the transactions.

Deeds in the Real Business : Though there are many deeds available in real business to explain the title. The following four deeds are popular.
a) Bargain and Sole Deed : With this document the buyer may not get protection from encumbrances but the deed is useful for other important purposes.
b) General Warranty Deed : This is the very important deed which protects buyer. Many rights, covenants and warranties explained by the seller to buyer.
c) Special Warranty Deed : This deed doesn̢۪t provide security to buyer but in this deed the seller grants few warranties.
d) Quitclaim Deed : This is the deed provides least warranties among above all deeds.The purpose and usage is very limited.